Public budgets are one of the most important policy instruments of our government.
Public budgets are moral documents that reflect our values and priorities through decisions on how to tax residents and businesses and spend these collective resources. These decisions impact what families have to spend on basic needs and invest in their future, define the size of the government and its role in the national economy, and affect the lives of all Americans.
How will budget and tax policies impact supports and services for workers, families, and communities? What lies ahead at the federal level and in the states?
Join us on April 20 for the opportunity to network with colleagues and learn about and discuss:
Narrative change strategies on making the case for government and taxes;
Key battles and opportunities at the federal and state levels;
Coordinated efforts underway to shape the budget and tax fights ahead; and
Implications for philanthropy in the short and long term.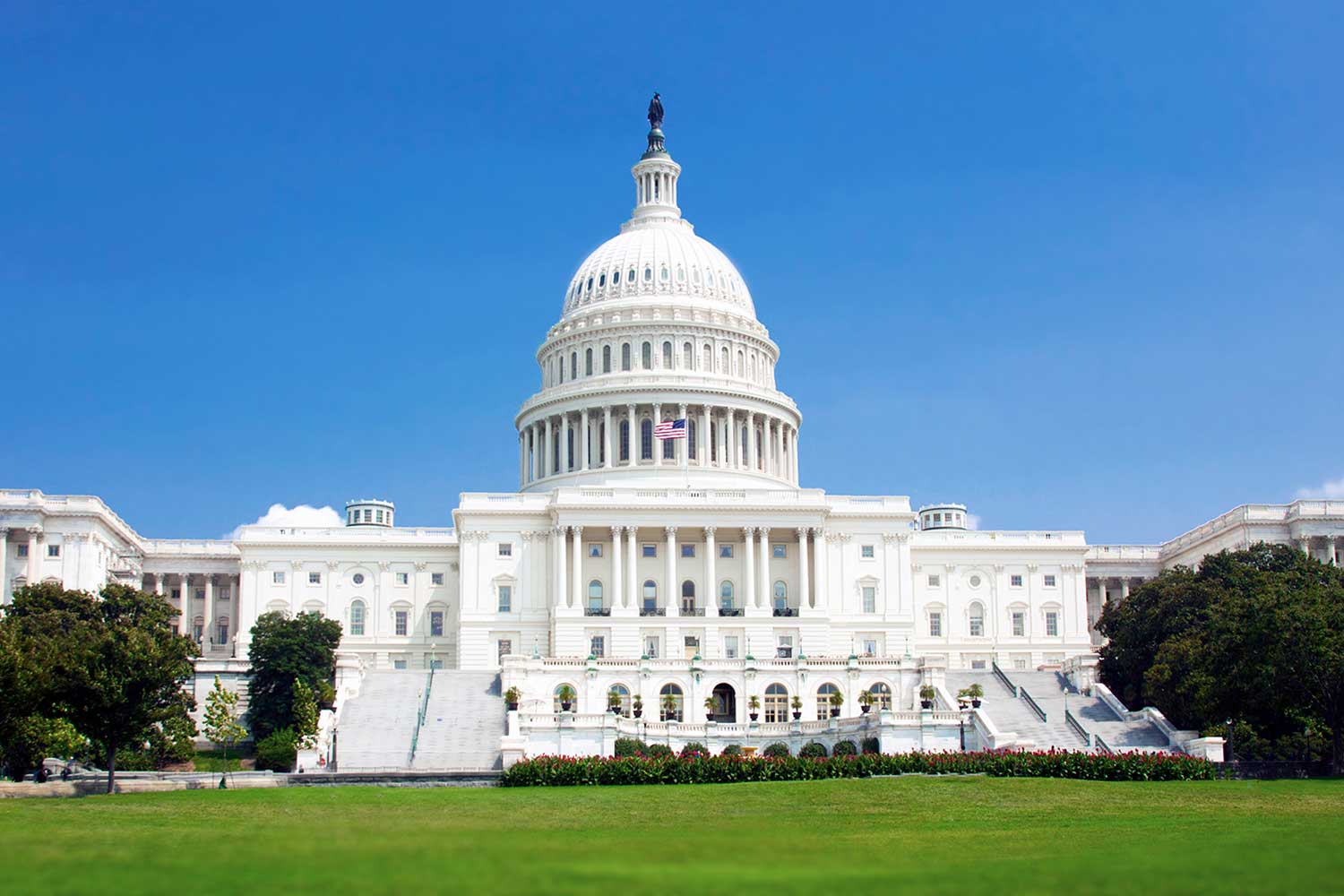 Convene is located at 1201 Wilson Blvd., Arlington, VA 22209.
This event will be held at Convene, perched in the D.C. metro's tallest building, in Arlington, VA.
Convene at 1201 Wilson Boulevard is a high-tech corporate meetings and events sanctuary in the sky located between North Lynn Street and North Moore Street on Wilson Boulevard near the Rosslyn metro station.
Economic Opportunity Funders (EOF) is committed to ensuring the safety of our members and guests and will comply with all national and local protocols.

No person may participate in the conference if they become ill or exhibit any signs and symptoms of COVID-19 during the convening. EOF reserves the right to refuse entry to any participant who exhibits any symptoms of illness or who refuses to present any required documentation.
All COVID protocols are subject to change depending on local COVID rates and CDC guidelines. This may include requiring masks indoors except when eating or presenting and attesting to a negative rapid antigen Covid-19 test within 24 hours of arrival. We will notify all participants of any changes and expect full compliance with requirements.
Who is Eligible to Attend:
This program is for funders and philanthropic advisors whose primary activity is grantmaking. Staff from philanthropic serving organizations are also eligible to join.
Questions about your registration eligibility? Contact csiegel@eofnetwork.org.
Fees:
Early Bird:

$150
(before March 30) 
Regular: $200
Scholarships
A limited number of scholarships are available to support participants if the fees are cost prohibitive to your participation. Please contact Cema Siegel at csiegel@eofnetwork.org for more information.
Registration fees do not cover actual expenses for this meeting and are subsidized through grants and dues provided by supporting members: The Annie E. Casey Foundation, Bernard and Anne Spitzer Charitable Trust, Blue Shield of California Foundation, Ford Foundation, The Kresge Foundation, Public Welfare Foundation, Robert Wood Johnson Foundation, The Rockefeller Foundation, Stoneman Family Foundations, W. K. Kellogg Foundation, and Wellspring Philanthropic Fund.
Cancellations + Substitutions
All cancellations will be subject to a $25 administrative fee.
All cancellations must be submitted in writing on or before March 30, 2023. No requests for refunds will be granted after this date or for no shows.
Participants can avoid the $25 cancellation fee by transferring their registration to a colleague or peer before April 10, 2023. Requests for cancellations and substitutions must be submitted in writing to csiegel@eofnetwork.org.
All refunds will be issued after the event.
Host a Watch Party
Since 2014, local watch parties have been organized to expand our reach to funders unable to travel to DC by web-streaming our federal budget and tax outlook plenary session. Typically, watch parties are organized as two-hour programs, during which participants come together to view the budget and tax outlook presentation (live or as a recording on a later date) and then engage in a discussion with local experts on how the current landscape impacts critical programs and services in their state or area of interest (e.g. workforce development or child care and early learning).
Interested in learning more about local watch parties? Contact Cema Siegel at csiegel@eofnetwork.org. 
Many thanks to the EOF Steering Committee and our Planning Committee for their time and leadership in shaping this event!
Kit Judge, Associate Director, Policy Reform & Advocacy, The Annie E. Casey Foundation
Anna Wadia, Executive Director, Care for All with Respect and Equity (CARE) Fund
Meg Fosque, Manager, Economic Policy Investments, Economic Equity Initiative, The Rockefeller Foundation
Anna Wadia, Executive Director, Care for All with Respect and Equity (CARE) Fund
Cassandra McKee, Senior Program Officer, Economic Justice, Wellspring Philanthropic Fund
Erin Currier, Senior Program Officer, Family Economic Security, W.K. Kellogg Foundation
Kit Judge, Associate Director, Policy Reform & Advocacy, The Annie E. Casey Foundation
Ria Pugeda, Interim President & CEO, if, A Foundation for Radical Possibility
Stephanie Davison, Senior Program Officer, Human Services, The Kresge Foundation