15th Annual Budget and Tax Briefing: Navigating the Challenges Ahead Together
March 22, 2018 | Washington, DC
SPEAKER BIOS
Sandra McAlister Ambrozy, Senior Fellow, The Kresge Foundation and EOF Steering Committee Member
Sandra McAlister Ambrozy is a senior fellow with The Kresge Foundation focused on civil legal justice. She joined Kresge in 1982 and has served in many roles during her time at the foundation, including most recently as a senior program officer with the Human Services Program. With more than 30 years of experience in philanthropy, Sandra has developed expertise in human services, arts and culture, green building initiatives and civil legal aid. She currently works with partners to strengthen access to civil legal aid as well as advance policies and laws and expand social and economic mobility. Sandra was named as a 2016 Presidio Institute fellow and participated in the fellowship program to build cross-sector leadership skills to address complex social challenges. She also serves on the Economic Opportunity Funders (EOF) steering committee, providing guidance and oversight. Her work has been recognized with six Wilmer Shields Rich Awards from the Council on Foundations for creating transparency and accessibility in Kresge's communications. Sandra also coordinated the Partnership to Raise Community Capital, a national initiative for community foundations. From 2008 to 2016, she served on the board of the Funders Network for Smart Growth and Livable Communities. A U.S. Green Building Council LEED Accredited professional, Sandra was part of Kresge's Green Building Initiative to encourage nonprofits to design environmentally sustainable facilities. She also served as a reviewer for the U.S. Department of Housing and Urban Development's Sustainable Communities and Regional Planning Grant Program in 2010 and 2011. Prior to joining Kresge, she worked at the Boston Children's Museum and the Massachusetts Council on the Arts and Humanities in Boston. Sandra is a graduate of Tufts University.
Indivar Dutta-Gupta, Co-Executive Director, Georgetown Center on Poverty and Inequality
Email: id141@georgetown.edu
Indivar Dutta-Gupta is Co-Executive Director at the Georgetown Center on Poverty and Inequality where he leads work to develop and advance ideas for reducing poverty and economic inequality in the U.S., with particular attention to gender and racial equity. Indivar also serves on the National Academy of Social Insurance's (NASI) board of directors and is a member of the Poverty, Employment and Self-Sufficiency Network, funded by the U.S. Department of Health and Human Services, as well as Canada's Ministerial Advisory Committee on Poverty Reduction. Previously, Indivar was Project Director at Freedman Consulting, LLC, leading strategic initiatives for major philanthropies, children's groups, and workers' organizations. Indivar served as Senior Policy Advisor at the Center on Budget and Policy Priorities, focusing on budget and tax policies and cross-cutting low-income issues. Earlier, he focused on safety net, tax, and social insurance programs and policies as U.S. House of Representatives Ways and Means Committee Professional Staff. As an Emerson National Hunger Fellow, Indivar worked for DC Hunger Solutions and the Center for American Progress. Indivar has been named a First Focus Campaign for Children Champion for Children and was awarded the Congressional Hunger Center Alumni Leadership Award (2016). He was named one of Washington Life magazine's most Influential 40-And-Under Leaders (2013) and Rising Stars 40 And Under (2016). Indivar is an honors graduate of the University of Chicago and a Harry S. Truman Scholar. Current affiliations include: Member, Selection Advisory Council, GreenLight Fund; Member, Poverty, Employment and Self-Sufficiency Network, Institute for Research on Poverty/U.S. Department of Health and Human Services; Member, Ministerial Advisory Committee on Poverty, Government of Canada; Member, Board of Directors, National Academy of Social Insurance; and Member, Executive Committee, Tax March.
Jennifer Epps-Addison, President and Co-Executive Director, Center for Popular Democracy
Email: jeppsaddison@populardemocracy.org
Jennifer Epps-Addison serves as the President and Co-Executive Director of the Center for Popular Democracy and CPD Action's network of 49 partner organizations in 33 states. As President, Jennifer leads CPD's racial justice campaigns, and works closely with its network of local affiliates. Jennifer boasts over 15 years of community organizing experience, advancing systems-change campaigns for economic and racial justice. Prior to joining CPD, Epps-Addison was the Chief Program Officer for the Liberty Hill Foundation, a social justice foundation in Los Angeles that funds grassroots community organizing campaigns for social change. A native of Milwaukee, WI, Epps-Addison helped coordinate the Fight for $15 campaign as the Executive Director of Wisconsin Jobs Now. Epps-Addison is the recipient of the 2013 Edna Award from the Berger-Marks Foundation, which honors an outstanding young woman each year for her leadership in fueling social change. In the same year, she was named an 'Activist to Watch' by Bill Moyers. She earned her BA in Political Science and Women's Studies and her JD from the University of Wisconsin. Prior to her return to organizing, Jennifer was a trial attorney in the Wisconsin State Public Defender's Office. Epps-Addison, a leader who has deep experience building power in communities from the ground up, joins the Center for Popular Democracy at a time when local community voices matter more than ever in creating a nation-wide movement to fight for dignity and opportunity for all people. She brings with her a commitment to supporting and growing black-led organizations, strengthening investments in power-building efforts in communities of color, and deepening organizing strategies that build power with the white working class by addressing racism head-on and building authentic alliances based on shared interests and shared values.
Jason Garrett, Program Officer, Special Initiatives and Partnerships, U.S. Programs, Open Society Foundations
Jason Garrett is a program officer within the Special Initiatives and Partnership unit of the Open Society U.S. Programs. Garrett leads a portfolio of large, multi-issue, national organizations, and another portfolio that focuses on civic engagement. In addition to taking a lead role internally with capacity building efforts and U.S. Programs-wide coordination with the programs' multi-issue grantees, Garrett focuses on issues of state power, civic engagement, organizational development, and federal and state advocacy strategies. Previously, Garrett helped to launch and build the Open Society's placed-based Open Places Initiative, aiding networks across the country to foster, scale, and sustain systemic change. Before joining Open Society in 2013, Garrett was as a community organizer with the Greater Boston Interfaith Organization, working with faith institutions, business owners, and government officials on a wide array of local and state issues to change practices and policies. Garrett conducted economic development research as a Fulbright Scholar in Ecuador and earned an MDiv from Harvard Divinity School, an MBA from Bentley University, and a BA in business administration and Spanish from Morehouse College.
Robert Greenstein, founder and President, Center on Budget and Policy Priorities
Email: greenstein@cbpp.org
Greenstein is the founder and President of the Center on Budget and Policy Priorities. He is considered an expert on the federal budget and a range of domestic policy issues, including anti-poverty programs and various aspects of budget, tax and health care policy, and has written widely on those matters. In 1996, he was awarded a MacArthur Fellowship for making "the Center a model for a non-partisan research and policy organization." In 2008, he received both the Heinz Award for Public Policy for his work to "improve the economic outlook of many of America's poorer citizens" and the 2008 John W. Gardner Leadership Award, given annually by Independent Sector, which said "Mr. Greenstein has played a defining role in how people think about critical budget and tax policies…. [and] help[ed] the nation address fiscal responsibility, reduce poverty, and expand opportunity." Two years later, he received the 2010 Daniel Patrick Moynihan Prize from the American Academy of Political and Social Science, which cited him as "a champion of evidence-based policy whose work at the Center on Budget and Policy Priorities is respected on both sides of the aisle." In 2011, the New Republic listed him as one of Washington's 25 "Most Powerful, Least Famous People." Prior to founding the Center, Greenstein was Administrator of the Food and Nutrition Service at the U.S. Department of Agriculture under President Carter, where he directed the agency that operates the federal food assistance programs, such as the food stamp and school lunch programs, and helped design the landmark Food Stamp Act of 1977, generally regarded as the Carter Administration's principal anti-poverty achievement. He was appointed by President Clinton in 1994 to serve on the Bipartisan Commission on Entitlement and Tax Reform and headed the federal budget policy component of the transition team for President Obama. He is a graduate of Harvard College and has received honorary doctorates from Tufts University, Occidental College, and Haverford College. You can follow him on Twitter @GreensteinCBPP.
Cristina Jiménez, Executive Director and Co-founder, United We Dream
Email: cristina@unitedwedream.org
Cristina Jiménez is Executive Director and Co-founder of United We Dream (UWD), the largest immigrant youth-led organization in the country. Growing up, Cristina always knew she was undocumented. Originally from Quito, Ecuador, Cristina came to the United States at age 13. Her parents risked everything and fled poverty to give her family a better life here. She grew up in Queens, New York, a place she still proudly calls home. As an undocumented young person, Cristina and her family experienced poverty, abuse by police, wage theft from employers and fear of deportation. From a young age, Cristina made a decision to fight back against unjust practices that plagued people of color and the immigrant community. While in college, Cristina began organizing with other students. That's when she found her voice, and realized immigrant youth have the power to transform this country by telling their own stories and developing their own political strategy. Cristina's work has helped change the national conversation on immigration and create a new youth-led model of social justice organizing and movement building. Cristina was instrumental in organizing the successful national campaign that led to the creation and implementation of Deferred Action for Childhood Arrival Program (DACA) under President Obama. DACA is the most far-reaching and significant victory for immigrant communities in more than thirty years, and has enabled nearly a million immigrants to live without constant fear of deportation, go to school, pursue careers, and build stable lives here. Under Cristina's leadership, UWD has grown to a powerful network of 48 affiliates in 26 states and over 400,000 members. The organization has supported and trained tens of thousands of immigrant youth leaders to find and express their voice, and inspired millions. Ultimately, Cristina wants to transform the politics of the United States so that all people can thrive in this country and live without fear. In October 2017, Cristina was awarded a MacArthur Foundation fellowship, also known as a "genius grant," one of the highest and most prestigious honors that creative leaders can receive in the United States. Cristina has received several other high-profile awards and honors while leading UWD. In 2014, she was named to Forbes's "30 under 30 in Law and Policy;" She has also been named one of "40 under 40 Young Leaders Who are Solving Problems of Today and Tomorrow" by the Chronicle of Philanthropy; and one of "50 Fearless Women" by Cosmopolitan. Prior to work at UWD, Cristina co-founded the New York State Youth Leadership Council, and the Dream Mentorship Program at Queens College. She also worked as an immigration policy analyst for the Drum Major Institute for Public Policy and an immigrant rights organizer at Make the Road New York. Cristina holds a master's degree in Public Administration and Public Policy from the School of Public of Affairs at Baruch College, CUNY and graduated Cum Laude with a B.A. in Political Science and Business from Queens College, CUNY.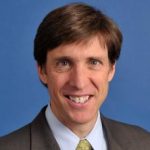 Nicholas Johnson, Senior Vice President, State Fiscal Policy, Center on Budget and Policy Priorities
Email: johnson@cbpp.org
Nick Johnson serves as Senior Vice President for State Fiscal Policy at the Center on Budget and Policy Priorities, a Washington, D.C-based research and policy institute. He directs the Center's State Fiscal Policy division, which works to advance equity, accountability, and economic opportunity through stronger state budget and tax policies. Over his more than 20-year career as a researcher at the Center, Johnson has written extensively on a range of state fiscal policy issues. He also serves as an advisor to the members of the State Priorities Partnership, a network of independent state-level policy organizations. In 2004 Johnson was awarded an Ian Axford Fellowship in Public Policy and served as an advisor to the New Zealand Treasury and the New Zealand Ministry of Social Development, conducting analysis of that country's programs of tax relief and cash assistance for low-income families. In 2014 Johnson was named to the Nonprofit Times Power & Influence Top 50. In 2010 State Tax Notes magazine named Johnson to its "All Decade State Tax Team." Johnson holds a graduate degree from Duke University's Terry Sanford Institute of Public Policy and an undergraduate degree from Yale University. He came to the Center in 1996 from the staff of the U.S. Senate Committee on Agriculture, Nutrition & Forestry. You can follow Nick on Twitter @NickCBPP.
Margarida Jorge, Co-Executive Director, Healthcare for America Now & Healthcare for America Now Education Fund
Email: mj@healthcareforamericanow.org
Margarida Jorge is a 23-year veteran of electoral, union, civic engagement and issue campaigns and a recognized expert in the development of field strategies for local, state and national issue advocacy. From 2008-2013, Margarida served as the National Field Director at Health Care for America Now, where she pioneered a new field model now widely used across issues and organizations that increased capacity for over 200 grassroots organizations in 44 states to pass, implement and defend the landmark Affordable Care Act. Over the past 10 years in Washington, DC, Margarida also led SEIU's Americans for Health Care campaign, developed and implemented field strategy for the Americans for Tax Fairness campaign, and built the intersectional "Stand with Women" campaign to integrate reproductive rights and economic justice at the Women's Equality Center, where she served as National Director. Prior to working in DC, Margarida spent over 10 years working for labor unions, community organizations and candidates in states like Missouri, Illinois, Kentucky, Florida and others. She was been recognized for her contributions to organizing and campaigns with the St. Louis City NAACP Outstanding Leadership & Dedicated Service to Labor Award (2005), the Hershel Walker Peace and Justice Award (2005), the Campaign for America's Future Nominee for Maria Leavey Tribute Award (2009), and the USAction Progressive Leadership Grassroots Activism Award (2009). Margarida currently works as a strategic and organizational development consultant for a variety of progressive organizations including Vision First, PICO National Network, Working America, Main Street Alliance, and the Child Care and Early Learning Action Hub.
Michael Laracy, Director, Policy Reform and Advocacy, The Annie. E. Casey Foundation
Michael C. Laracy is director of policy reform and advocacy at the Annie E. Casey Foundation, of Baltimore, Maryland, where he fosters and supports the Foundation's efforts to inform, guide, and influence public policy at the federal and state levels. He is also responsible for the Foundation's KIDS COUNT network and State Fiscal Analysis Initiatives and grant-making portfolios in poverty reduction and in budget and fiscal issues. The Casey Foundation is a national philanthropy dedicated to helping build better outcomes for disadvantaged children in the United States. Its primary mission is to build better futures for millions of American kids at risk of poor educational, economic, social, and health outcomes. Laracy is a founding member of the Grantmakers Income Security Task Force and serves on the steering committee. Prior to joining the Foundation in August 1994, Laracy was Assistant Commissioner for Policy, Planning and Program Evaluation in the New Jersey Department of Human Services, where he served for seventeen years. He did his undergraduate and graduate work at Rutgers University, majoring in urban planning and public policy. He is married to Eileen McGinnis and has two teen-age daughters, Sean Colleen and Charlotte Grace. They reside in Pennington, New Jersey.
Wendoly Marte, Field Director, Safety Net Defense and Senior Organizer, Center for Community Change/Action
Email: wmarte@communitychange.org
Wendoly Marte is a Senior Organizer with the Center for Community Change, a national organization that works to strengthen, connect and mobilize grassroots groups to enhance their leadership, voice and power. In her role, she works to advance economic, racial and gender equality in low-income communities across the country by providing training on leadership development, coordinating and assisting with strategy for local and national campaigns, and organizational development. Currently she serves as the Field Director for the Center's Safety Net Defense project, with the goal of protecting the safety net, including Medicaid and SNAP, from structural changes and significant cuts. She traces her roots to the Bronx, where she has been fighting for economic justice, education reform and progressive political engagement for over 15 years. Before working at the Center, she coordinated local, state and federal campaigns with the goal of building political power for young people, immigrants and low income communities of color in the Bronx and beyond. She was born and raised in the Dominican Republic and moved to the Bronx, where she calls home, to live with her mother at the age of 10. She started organizing as teenager with the youth organizing arm of the Northwest Bronx Community and Clergy Coalition, a neighborhood-based community organization fighting against displacement and advancing community-driven economic development. On her spare time, Wendoly serves as the President of CommonWise Education (which hosts the Bronx Cooperative Development Initiative/ BCDI) hoping to develop the infrastructure pillars for economic democracy in the Bronx. She believes that in order to eradicate intergenerational poverty, we need to invest in building grassroots leadership and truly participatory democratic models that advance a vision of shared wealth and ownership in low-income communities of color.
Cassandra McKee, Program Officer, Children's Economic Security Program, Wellspring Philanthropic Fund and EOF Steering Committee Member
Cassandra is the Program Officer for the Children's Anti-Poverty Program at Wellspring Philanthropic Fund. Prior to joining Wellspring in August 2014, Cassandra was the Managing Director of Fair Share/Fair Share Education Fund, where she led the growth and development of the organizations' field strategy, and successfully expanded their economic fairness programs to include an anti-poverty focus. Prior to that, Cassandra spent ten years at USAction/USAction Education Fund as the Field Director and then the Program Director, where she led a team of ten campaign, field, and communications staff. Cassandra's career has also included advocacy work at the National Network for Youth, the American Association for University Women, and New Jersey Public Interest Research Group. Cassandra received her BA in Women's Studies from Drew University.
Angel Padilla, Policy Director, Indivisible
Email: angel@indivisible.org
Angel Padilla previously served as health policy analyst at the National Immigration Law Center, and Legislative Assistant for Congressman Luis Gutiérrez (D-IL), advising on issues related to health care and the Affordable Care Act. He holds a Bachelor of Arts from University of California at Berkeley and a Master in Public Affairs from the Woodrow Wilson School of Public and International Affairs at Princeton University.
Ramesh Ponnuru, senior editor for National Review, columnist for Bloomberg View, visiting fellow at the American Enterprise Institute, and senior fellow at the National Review Institute
Email: rponnuru@nationalreview.com
Ramesh Ponnuru is a senior editor for National Review, a columnist for Bloomberg View, a visiting fellow at the American Enterprise Institute, and a senior fellow at the National Review Institute. In the Fall of 2013, he was a resident fellow at the University of Chicago's Institute of Politics. Ponnuru grew up in Kansas City and graduated summa cum laude from Princeton's history department. He has regularly published articles in national newspapers and magazines, and is a regular contributor to "Face the Nation" on CBS News.
Mark Rogers, Principal, The Clapham Group
Email: markr@claphamgroup.com
Mark Rodgers is the Principal of The Clapham Group a company that seeks to influence culture upstream of the political arena. Mark served as the third-ranking Republican leadership staffer in the U.S. Senate for six years overseeing strategic planning and strategic communications. He also served as a high profile chief of staff to Senator Rick Santorum, working on Capitol Hill for a total of 16 years. He was known on the Hill for his work on such issues as poverty alleviation and global AIDS, as well as protecting life at its most vulnerable stages. Mark is a published writer and a speaker at large and small gatherings on the topics of faith and public life, culture and caring for the least of these. His work over the years included an outreach to "culture creators," and he has worked closely with artists such as Bono, Patty Heaton and The Fray. He still collects pop culture artifacts, as the walls of his office attest. Mark is a social entrepreneur, and enjoys finding ways to help people "do good while doing well." In the 1980s, Mark worked at the Pittsburgh Leadership Foundation, a faith-based organization committed to addressing the social needs of Pittsburgh from a Christian perspective. He also founded the National Institute of Lay Education (NILE), which developed adult education curriculum to encourage reflecting Christian involvement in public life. He earned a bachelor's degree in petroleum engineering from Penn State, and attended Trinity Episcopal School for ministry. He is currently a Policy Fellow with the American Conservative Union Foundation. Mark is married to Leanne, and the proud father of four children.
Kathy White, Deputy Director, Colorado Fiscal Institute
Email: white@coloradofiscal.org
Kathy White is the deputy director of the Colorado Fiscal Institute (CFI), a research and advocacy organization that promotes economic and fiscal policies that advance equity and widespread prosperity. Kathy is a veteran advocate for working families. For more than a decade, before helping to launch CFI in 2012, Kathy served as the project director of the Colorado Fiscal Policy Institute where she worked on issues ranging from tax credits for low-income families to unemployment insurance to immigration reform. Prior to joining the SPP world, Kathy conducted state policy research and coordinated legal compliance reporting for a national health insurance company operating in all 50 states.
Quinntavious (Quinn) Williams, Policy Analyst, United for a New Economy
Email: quinn@unecolorado.org
Quinntavious Williams is a Policy Analyst at United for a New Economy. Quinn moved to Denver to join UNE in 2015 after finishing a Masters in Public Policy from the Humphrey School of Public Affairs in Minneapolis. He is from Camilla, Georgia, a small town in Southwest Georgia that is over two-thirds black. Quinn came to this work because he wants to see communities like his own do more than live on the brink of survival. He first became involved in social justice work in 2012 when he interned with the Los Angeles County Federation of Labor. UNE is the third Partnership for Working Families affiliate that Quinn has worked with. He strongly believes in the work of the Partnership for Working Families and he now serves on the board. In his spare time, Quinn likes to bike around Denver, travel to other cities, and hangout with his friends. Favorite quote: "While there is a lower class, I am in it; and while there is a criminal element, I am of it; and while there is a soul in prison, I am not free." – Eugene V. Debs